Passing PMP in 20 days – or whichever time period you want to target – is definitely possible. I passed my PMP exam recently with about 100-120 hours of study effort, in just 20 days.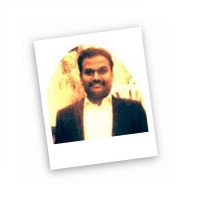 I have jotted down my experience of passing PMP exam in this detailed post. Hope this helps you, especially considering the fact that PMI is going to roll over to the new exam format on 12th Jan, 2016.
My main PMP lesson learned

..is not to over-read but rather to have a plan in place to what to read, how to read and how many times to read (to understand the PMI's way of project management). Also to figure out how to take mock tests and how much time to spend to assess test results.
[
click to continue..
]
Here are my PMP lessons learned. I started preparing for PMP from June onwards. Although I had thought about it many times earlier, I could never really prepare for it seriously, and this time I decided to go for it.
I started in June by reading PMBOK 5th edition and I signed up for PMP online training on Vision training systems where I could fulfil 35 hours training requirement needed by PMI during my application process.
My PMP Preparation
I spent almost 4 hours every day preparing for PMP by reading PMBOK and side by side going over the training for every chapter that I read.
I did not like PMBOK a lot, to be honest, for me it was difficult to read and follow. But I knew I had to stick with it. After completing PMBOK I started reading Rita Mulcahy 8th edition. I really enjoyed it. I liked the way she explained concepts and I understood every knowledge area very clearly by going through Rita's book.
I started solving the questions at the end of every chapter, and this helped me build my confidence that I understood the chapter. I continued marking the questions I got wrong and reviewed it before giving my real exam, so I was prepared for those difficult questions.
I cleared my PMP exam on the 1st of Oct 2015 – with just 2 weeks of preparation!
This was my first attempt and a very haphazard one. I want to share about things that worked for me to get my PMP. Hope this will help your readers.
I underwent PMP training Feb 2015, I became a PMI member and submitted my application in the month of April. I wanted to give the exam by Aug and had fixed a date.
But then job and other personal work took priority and I could not prepare. With a fine of $70 I postponed the date to the 1st of Oct. I thought I had enough time to study for the paper till then.
Once again, I got caught up with various other activities and PMP exam preparation took a backseat. Finally, in mid Sep, when there were barely 2 weeks left for the paper, I realized the amount of money that I had spent for this certification (including training) and the amount that would be forfeited if I didn't appear for it.
Though I had limited time to study, I made the best use of my weekends (4 days) and covered as much as I could.
My experience in preparing to take the PMP Exam is focused on the difference between the Computer Based Test (CBT) and the Paper/Pencil Based Test (PBT).
Though these two ways of passing the exam are recognized and provided by PMI accredited centres, but they are quiet different. This testimony might not interest or surprise or even be considered out of context for those living in the USA or Europe where CBT are available, in areas like Africa the Paper Based Test (PBT) is the only way to take the exam unless you travel far from your location.
PBT Vs CBT – decision time
Coming back to my own experience which could be same for many PMP aspirants, I attended a PMP classroom training in December last year in Lagos, Nigeria, West Africa. At the end of the training, the instructor mentioned that the CBT has been cancelled in Nigeria and that only the PBT is available. If we want to pass the test through the CBT, we would have to go to Accra – Ghana, one hour flight from Lagos.
Shiv,
I am very happy to let you know that I passed my PMP exam on my first attempt last week!
I want to share my study experience with your readers.
PMP Preparation
My PMP journey started 3 years ago, when I received my first training from a friend who was certified and wanted to coach me. Unfortunately few month from them I had to relocate to another country with a new job. Soon enough PMI introduced PMBOK fifth edition.
My last sprint started in February this year, when a good friend recommended me PM Exam SmartNotes blog.
I signed up for the free PMP Study Blueprint email course.
Soon I finalized my study resources and ordered the PM PrepCast by Cornelius Fichtner.
I used the link from Shiv's PM PrepCast review page and received discount and precious PMP study books as bonus from Shiv.
PMP Application Stage
I submitted my application on 20 May 2015, and five day later I received a notification that my application has been accepted.
Hi Shiv,
I cleared my PMP certification exam! First of all I want to thank you for your support and Guidance.
I am glad to share my experience of PMP journey.
I started my journey for PMP in 2012 but never taken seriously till April 2015. I submitted my form in April 2015. Then I took the exam seriously and fixed my target as last week of July.
PMP study Materials I used
1.      PM PrepCast study materials which I bought on your advice
2.      PMBOK 5th edition
3.      HeadFirst PMP Book
4.      Exam notes from PMESN blog.
Its great pleasure for me to share; yesterday I cleared PMP exam at first attempt. Though the score remained 4MP and 1P, but in given circumstances and situation for me its great feeling!!!
First of all, thank Almighty God, all my PMP gurus / PMP resources, my family members and everyone in this group who shared their success/failure stories of their PMP exam;
PMP resources I used
Simplilearn (Jason Gorman – PMP expert at Simplilearn)
For fantastic video tutorials. The concise course design, content, explanation methodology, presentation, especially voice of Mr. Jason is simply superb.
In around 15 hours of total video content, they cover entire PMBOK such smartly that one can score 40-50% marks from just these alone and get most basic/important concepts cleared!!
I preferred online self-learning to learn at own pace and repeat/revise stuff at convenience.