Here's a brief note for PMP Lessons Learned section by Terry O'higgins.
Core Lesson – Do not second guess your answers!
What worked for me was –
1) learning the formulas and writing them out everyday.
Hi Shiv,
First of all , thank you very very very very very much for giving back to the community and helping all the PMP aspirants, maintaining the website as well as Facebook page with Q&A and great tips, and introducing us to PM PrepCast as well. Without which I do not think I would have passed the exam.
Your 11 day smart study plan was beyond helpful, your personal touch with encouraging us to take action was beyond commendable. Here are some of the points that helped me pass PMP, which I would like to pass on to people aspiring to get their PMP certification –
I am Nadia. I started my journey to the PMP certification the 18 th September 2014. I registered to a local training center but it was not easy to manage between office, husband and four children. So while sailing on the internet, I came across Shiv's blog (www.pmexamsmartnotes.com) that lit my preparation. I sign up to get the PMP Study Blueprint.
Materials I used:
…
I am happy to send you my PMP lessons learned. I have passed my PMP with 5P on 28th January 2015. I need to thank my husband for this, who was pushing me all the time.
I have started my PMP preparation somewhere in June 2014, I have started with Rita Mulcahy and Head First PMP but because of my day to day schedule I could not concentrate much. In my company they offered access to Skillsoft online course through which I got 35 PDU and access to 200 PMP mock questions.
To begin, first I would like to thank Shiv for providing the smart notes. They are very useful for last-minute brush-up a day before exam.
Getting towards PMP requires a good amount of advance planning in terms of Time (picking up the right target date for exam), Cost (arrange exam cost, Class room/online training cost, PMI Membership cost). The other most important parts that one needs to succeed are positive mindset, motivation, attitude to pass and handwork.
It took me 3 months to preparations and go through all the material before getting into exam.
The strategy that I made for PMP was in 4 phases.
PMP—those three words have been ringing in my conscious memory from the past few months and finally I have achieved it. PMP is achievable; don't believe someone who says that PMP is not achievable. There are a few important facts to remember.
Here I want to share my experience with people who are planning to give the exam. So here is my PMP Lessons Learned –
I did in almost 2.5 months – daily 3-4 hours study with 25-50 questions each day. I used to do random revision of what I had studied earlier like concepts, process, ITTO almost each day before I start studying for new topic. This will give you confidence on what you have covered so far that you have not forgotten.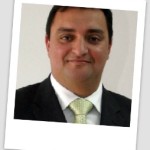 I want to share my experience for passing the PMP exam in 3 months of studying. Here are my PMP lessons learned.
First I started with reading PMBOK version 5 and Rita's book and used Rita exam simulator, which really related more to the exam preparation book more than the PMI book.
So I changed my strategy to the Cornelius's PMP Exam simulator which really more realistic than any simulator I used.
PMP Certified on 19th Dec 2014
Roadmap:
PMI membership: September 20th 2014
Overall study duration planned for 3 months
Initial planned exam date: Dec 6th (didn't scheduled on-line, just on my calender)
Effective study days: approx 55 days (average 2-4 hours/day & 6-8 hours/day on weekends)
Re-planned exam: To Dec 19th
I passed the PMP exam on 28th Jan. Here are my PMP Lessons Learned.
Got Medium Proficient in all, except in Execution I got Proficient.
Here was my approach to prepare –
1. Studied PMBOK once (Most of my focus here was to understand on ITTOs)
2. Studied Rita Mulcahy once (along with Q&As at end of each chapter. Perform all exercises provided diligently)