This week, Get discounts and bonuses on the top PMP Courses!
In this review article, you will see all the data (including real videos) about PM PrepCast and PMP Simulator to make an informed choice.
Years ago when I decided to (after a lot of procrastination 🙂 ) start my preparations for the PMP® exam, I researched on the internet for a good video course.
I knew that a video course would cut down my preparation time by at least 40-45% as I had seen in the case of various certification courses I had taken over the past decade.
After weeks of research and deliberations, I shortlisted SimpliLearn and PM PrepCast.
Out of these 2 PMP training programs that I shortlisted, the SimpliLearn PMP course came across as close to PM PrepCast, I decided to go for PM PrepCast video course for multiple reasons – which I will share with you in a minute.
I used this and passed my PMP® exam on the first attempt, getting the highest level – 'Proficient' in the big 3 domains – Planning, Executing, and Monitoring & Controlling.
And before we proceed, why don't you get yourself a hot cuppa coffee or your favorite drink? By the time you reach the end of this page, you would have also done PMP study while going over this objective review of PM PrepCast!
"On an average Project Managers with PMP® earn 23% more than peers that do not have PMP® certification."
– Project Management Salary Survey 2021, by PMI
In a bit I'm going to share with you some of the core lessons from the course, you can get a real feel of this video course and learn a bit of PMP without spending anything.
This review is based on my first-hand experience with PM PrepCast and PMP® Exam Simulator – created by Cornelius Fichtner.
Towards the end of this review I give you 2 PMP® simulators – absolutely free – just for being an action-taker by going through this PMP® course review.

Plus, do not miss an effective exam taking strategy I explain in this article. You can be sure of answering more questions correctly and in less time on the exam using this strategy.
Before we move forward I want to let you know one thing.
The fact that I am writing this review means I recommend PM PrepCast & PMBOK-6 Based PMP® Exam Simulator.
And I have tried to keep this review as objective as possible, giving you all the good and bad of this product, and I believe that the facts presented here will help you make your own objective decision.
"Shiv, thanks a lot for your support… Passed My PMP exam yesterday on my First attempt Thank you.. You've shown the correct path to reach PMP.. I have used PM PrepCast and your amazing notes. I would recommend your notes and PM PrepCast to everyone." – Mariappan B
By the way, if you already are aware of the value of these products and have decided to invest in them, I invite you to jump directly to the
Bonus
section below ($334.85 value).
Note – Don't miss close to 4 hours of actual training video content from the PMPrepCast training, so you can get a sense of Cornelius' amazing teaching style!
You will find the content as you scroll down this page.
Watch this space for PMP® Prep Cast discount, in addition to the bonuses below.
These validated discounts are withdrawn from time to time. Once gone they may not be available for a few months, hence please take advantage of the offers while you can now.
Bonus
: After using the link below to invest in the PMP simulator,
reach me on LinkedIn
for a free code to access 'The Complete PMP Formula Guide' course.
---
Grab Agile PrepCast Elite for PMI-ACP (you can also claim PDU for PMP continuity!)
---
Grab Agile PrepCast Elite PLUS for PMI-ACP (you can also claim PDU for PMP continuity!)
---
Grab Agile PrepCast Basic for PMI-ACP (you can also claim PDU for PMP continuity!)
---
Get $14 discount on

CAPM Exam Simulator.
---
Contents
Review of PMPrep Cast: Study on the go!
Positive points
Areas for Improvement
Review of PMP Exam Simulator: Get a feel of the REAL exam!
Special Bonus For PMESN Readers
How to Claim Your Bonuses
PM PrepCast Review (Updated for the NEW exam): Study on the go!
Most of us are hassled with juggling PMP® preparations along with demanding day jobs. And majority would work for 10-12 hrs a day (especially if you are in a demanding industry like software) leaving very little time for study.
Once we decide to make a difference in our career and take up PMP® preparation, what makes it worse is the effort needed to keep up the momentum. College days were a different story (most of us could afford to spend all of our time on studies) but working and studying make it difficult.
And if you are married with kid(s) it takes it to an altogether different level of difficulty. This was the situation I was in when I took up my PMP® exam. 🙂
No wonder I procrastinated for close to 3 years before finally taking up the exam. But not before I successfully found a resource that helped turbocharge my exam preparations.
Passing PMP® or CAPM® exam is Simple but not Easy. You need to understand what is involved & how to go about the exam, and professional guidance, expert teaching, community support, and individual coaching – all of which are available in this ecosystem called PMExamSmartNotes.com.
Most of us love to study using videos (we love movies, that is, moving pictures + stories). Research also shows that videos help us understand, remember and recall information much more easily.
A study commissioned by Cisco found that adding visuals to verbal (text or auditory) learning can result in significant gains in basic and higher-order learning. Naturally, when I came across PM PrepCast I was quite elated.
Positive points
   1. You Fulfill 35 Contact Hour Project Management Education Requirement of PMI®
This was quite an important benefit for me. In about 14 days from the day of purchase (it is assumed that one will be able to go through all of the content by this time) you can take up a simple 25-question exam on the web and if you clear (pass at least 16 questions) you will get your certificate.
If you are not able to clear it, no worries – you can take as many attempts as required to pass this exam. This certificate will be useful while applying for the PMP® exam on PMI.org.
   2. Course Content
Cornelius Fichtner is an accomplished project manager and educator. The content is mostly presentation-driven and explained with very pertinent pictures and images. This helps us understand information and recall it quickly. Each lesson is a small video of about 20-30 minutes so it is easy to digest and can fit in even one hour of PMP study time.
The course content is mapped to PMP Examination Content Outline (called, the ECO document), published by the PMI.org
This ECO document is the syllabus for the PMP exam (and NOT the PMBOK guide! 🙂 )
Tip – You can use the Episode Directory for your study planning, and to set daily/weekly study goals, to cover a certain number of episodes. This helps you set a plan for the entire syllabus coverage. This was a tremendous help to me.
   3. Content Delivery
Cornelius has a great voice and intonation. And of course his impeccable sense of humor. His presentation style is unique and it feels as if he is talking to us directly. The entire course is recorded in studio settings giving you crystal clear voice quality.
This is an essential part of an educational product. On a lighter note, his lesson-ending comments are quite hilarious at times.
   4. Depth and Coverage & Awesome Bonuses by Cornelius
PM PrepCast by no means is a replacement for the PMBOK® book. No resource can be a replacement for PMBOK®, actually. Having said this it is a good complement. It covers the right amount of depth on all concepts required to cover the PMP® syllabus.
If you are following my PMP® Study Blueprint, there I recommend an approach of going through the book (for each knowledge area I send), then PMBOK® chapter and PM PrepCast video, in order to understand the topic and cement the understanding. PM Prep Cast has over 170 study resources.
The PM Prep Cast comes with over 50 hours of video and audio PMP® Exam preparation material. Cornelius throws in a bunch of bonuses as well!
Bonus 1: Learn From The Experts – Email Course
Bonus 2: The PMP Exam Study Checklist
Bonus 3: Instant Subscription to the PMP Exam Tips Newsletter
Bonus 4: Access to our Exam Discussion Forums
Bonus 5: Advanced PMI® Exam Strategies – Email Course
Bonus 6: Sample Exam Score Worksheet
Bonus 6: Contact Hours Worksheet
   5. Industry Acceptance
More than 59,246 people (and counting!) have used PMP Prep Cast to pass the PMP® exam so far, making it one of the most popular and accepted PMP® preparation Video courses on the internet.
   6. Learn on the Move
Of course, this being a podcast/screencast you can even listen to it while you are waiting for your train/plane/someone, commuting to the office (not while you are driving :), and even during lunch break. The episodes are small so even if you get 15-20 mins you can go through one episode.
If you spent 30 minutes during your morning walk, another 30 minutes during the commute to work, another 30 during lunch break, and 30 minutes before hitting bed – you've invested in 2 hours of study without really 'taking time out of the busy schedule to study'.
This is truly a powerful shaking-the-jar kind of method to fit PMP® study into your busy schedule.
   7. PM PrepCast Cost
When I was looking around the web for a good PMP preparatory product, I come across PMP courses from a few hundred to a few thousand dollars. Even if you looked purely from a price point perspective PM PrepCast would be a winner. At a mere $229 for lifetime access, this is a hands-down winner.
Compare some of them here –
   8. Unlimited access
Many online courses give access for a limited time. But PM PrepCast has unlimited access, which means one can use this to refresh the knowledge from time to time without investing more money.
   9. Cornelius Fichtner
Being a self-confessed educator I fell in love with the teaching style of Cornelius the first time I watched one of his videos. There is a feeling of reassurance in his voice. His command over the language and ability to simplify the complex subject and style of delivery with an infused dose of humor is a treat to watch.
Well, if I have raised this point more than once here, you know why now. 🙂
  10. No-questions-asked money-back guarantee
You get lifetime access to this product. However, if you are not happy with the product for any reason you have a 30-day money-back guarantee, making this a totally risk-free investment.
PM PrepCast has top reviews by over 57,803+ students across the globe!
Quick Inside Access
If you are as cautious a person as I am, you would like to first watch a couple of videos to assess PM Prep Cast yourself. Here are few real episodes from the Prep Cast.
Sample videos from The PM PrepCast –
Sample 1: Welcome video
Sample 2: PMP Question Development
Sample 3: PMBOK Guide Principles
Sample 4: Module 2 (People domain) – Build a Shared Understanding:
Sample 5: Module 3 (Process domain) – Business Value
Sample 6: Applying PMP Exam Lessons
Note – My primary goal with this blog is to help you prepare well and pass the PMP® exam with the least amount of time and effort while enjoying the study process itself. Therefore, here's what I do – even if you don't like the PMPrepCast course for some reason, for whatever reason, and you return it to get your full money back, you can please keep my bonuses! (just make sure you purchase by clicking the link on this page in order to receive my bonuses!) 😀
Areas for improvement
No product is perfect, and here are a few areas that I think could have been improved.
   1. Download Speed
I personally think that the download speed could have been better but then there is an alternative available. You can either watch it on iTunes or download and view it on your favorite player.
I preferred the latter option so I don't need to install iTunes, I could watch videos on ANY device, and also I can change the playback speed to suit my needs. If you prefer iTunes you can follow the instructions emailed to you soon after you buy PM Prep Cast.
If not what you can do is this –
a. Install a download software ('Free Download Manager' works great). The benefit of this is that you can continue partial downloads even if your internet connection goes down during the download. This can save you wasted time and bandwidth.
b. Select a bunch of videos to download from the PM Prep Cast dashboard web page and set them up in the downloaded software to download in the background. Or, you can select all the files for download in the evening and let them download during the night.
   2. Presentation pace
When it comes to delivery I personally prefer a bit of fast-paced delivery, as it helps me understand the overall picture faster. I found the presentation pace of PM Prep Cast a bit on the slower side.
If you too prefer a faster pace, not to worry, there is a solution available!
Install VLC Media Player if you don't already have one.
Play your PM Prep Cast video in VLC payer, go to the Playback > Speed menu option, and select a speed that is convenient for your speed of comprehension.
This will save you a ton of time, especially when you have to go through them multiple times for revision.
   3. Contextual examples could've been better
It would have been great to have more examples covered in the video series. The current set of examples is great no doubt, but I personally would have liked a few more, based on the context.
For instance, at the end of Earned Value method calculations episode, some sample exam questions show how to interpret the questions and apply EVM formulas to solve them.
Overall, I am glad that I bought the product because it delivered the value it promised. I owe a good part of my exam success to PM PrepCast and PMP Exam Simulator.
That brings me to the next essential product in the arsenal of any PMP student – the PMP Exam Simulator.
Many people have written to me asking for help since they have failed the PMP exam once or more. Each re-examination attempt costs $275 (for PMI members) or $375 (non-members).
Investing in PM PrepCast and Exam Simulator for a cost much lesser than re-examination cost and acing the exam on the very first attempt is far far better compared to the agony and wastage of time and efforts of re-examination. Therefore I urge you to really consider investing in your exam preparation.
Sincerely,
– Shiv
Review of the New PMP® Exam Simulator 2.0: Get a feel of the REAL exam & Optimize those 4 hrs!
Note -This simulator is fully updated for the new PMP® exam changes PMI® introduced in early 2016.
Have you taken part in a play or dance, or any stage performance? I was in 10th grade when I did my first stage appearance – a play.
In front of the entire school and their families, probably about a thousand people. We had practiced the play in our classroom for about 4 months and I was so confident with my part that I could belt out the dialogs even when woken up from sleep. Or so I thought.
Till the day of the play. I was in the first act of the play and as I came onto the stage, I looked at the crowd… and I froze. Just stood there, not able to remember my dialog. That day I realized the importance of 'dry run', practice run, or simulation.
Most successful performers do this. Many Cricket legends are known to shadow practice on the pitch on days leading up to the match. Practicing anything increases familiarity and reduces anxiety. PMP® Exam simulator does this for the real exam. When you take a 4-hour simulated exam, you learn several things –
How to start well, keep momentum in the middle and then end the exam
What to do, what not to do during the exam (there are NO scheduled breaks during the exam)
How to deal with tough questions and manage your 4 hours of exam time in the most efficient manner
You may discover that your understanding of some of the concepts is flawed, or there is another way of interpreting the application of these concepts
Whether free or paid, it is a must that you take up mock tests – at least 4-5 full-length tests in order to feel confident about doing well in the exam.
I have learned about 6-7% of new topics that were not part of PMBOK® – only by going through several mock tests and sample questions. Then I included some in the 'The Complete PMP® Formula Guide' book. Read on to know how you can get this book for free.
I took about 6 full-length 4-hour mock tests in the week leading up to the PMP® exam. Whenever I took free online tests one trouble I faced was that many of those questions were from the previous version of PMBOK®.
That's one of the reasons I decided to go with PMP® Exam Simulator by Cornelius Fichtner – to get the latest and most updated variety of questions that closely mimic the questions on the real exam.
Here's a "dirty" secret. Did you know that PMI® does not decide passing score just based on the number of questions answered?
Yes, that's true. So the thinking that getting 65% (or some such number) of questions right will be sufficient to pass the exam – is incorrect. Here's what Cornelius says in one of his Facebook posts –
"Passing the PMP Exam is no longer determined by the percentage of questions you answer correctly. It is calculated using sound psychometric analysis. In essence, this means that the harder questions are worth more than the easier questions.
So you get a higher score if you answer more of the harder questions correctly and a lower score if you answer more of the easier questions correctly. The minimum score needed to pass is determined by the overall difficulty of your individual exam."
This means that the more you hone your skills of answering questions quickly and correctly, the higher your chances of passing the exam.
Long story short, if one is serious about acing the PMP® exam one must take a lot of sample/mock tests.
It doesn't matter whether you go for free tests or Cornelius's PMP prep exams, or any other good one for that matter –  you simply cannot afford to not take a few full-length 4-hour sample tests. More the merrier.
I have found PMP® Exam Simulator to be particularly beneficial. This has helped test my understanding of each knowledge area and also helped me plan for the real 4-hr exam.
However, it is best to use this only after you feel a bit comfortable about your hold on concepts. Ideally, you will take mock tests after each round of end-to-end study of knowledge areas and ethics & professional responsibility part.
PMP® Exam Simulator Features
2280+ realistic PMP® exam questions (constantly updated with new ones based on feedback and trends)
Out of these full-length (180 Q) exams, exam #8 is completely dedicated to sharpening your ability to answer ITTO-based questions. With the change in assessing ITTOs that PMI introduced earlier this year, you will find this exam very useful. I would recommend you attempt this in the last week before the exam.
Detailed explanations for all answers
Take tests on a desktop, tablet, Mac, or even smartphone
Simulated PMP® exam environment (option to 'mark for review' and more)
Test statistics – helps you identify topics that need more focus and preparation
Exam mode, Timed mode, and Learning mode
90-day complete access. And your 90-day period starts AFTER you take your first test and NOT from the date of purchase!
Take as many tests as often as you want (24×7 access)
The strikethrough feature lets you eliminate wrong options so the right answer pops out. You can also filter to view a specific group of questions (per knowledge area, for instance) so you can answer marked questions quickly.
Live Feedback™ feature – allows you to ask a certified project manager to clarify any of the questions or explanations in the simulator. This is one of the most appreciated PMP practice exam features.
Questions and answers are updated to the latest PMP Exam Content Outline released by PMI®.

The BEST reason why you will love this simulator:

The questions are prepared by a team of 7 PMPs from around the world that prepared the original questions pool for the real PMP® exam. So this simulator mimics the real PMP exam as closely as possible!
Cornelius's Bonuses: Cornelius himself provides a few delicious bonuses with this simulator:

5-part email course: Advanced PMI Exam Strategies
Sample exam score worksheet (use with your mock tests to keep score)
Contact hour worksheet (to track 35 contact hour requirement set by PMI)
Online discussion forum access (get help from peers)
Weekly exam tips newsletter
Here's a proven strategy to get most of the questions right in the least amount of time on your exam!
The exam is divided into 3 parts: 60 questions + optional break + 60 questions + optional break + 60 questions –> end of exam
You can follow this strategy for each part –
This is more useful if you are taking the Computer Based Test as you can mark questions 'for later' and come back to them quickly. This has worked for me and now hundreds of my students. Try it on your mock test and make changes as needed.
Round 1: Go through all 60 questions answering only the easy ones. Mark 3 types of questions 'for later'
All formula-based questions
All lengthy questions (2-3 paragraphs)
Difficult ones – or the ones you have no clue about
This might take you close to 2hrs and you should be able to get about 120-150 questions in this period. This gives you a HUGE psychological boost. Gets you into a great frame of mind knowing that you have all good apples in the basket. Even if you take 2.5hrs or so, it is worth it.
Round 2: Attempt all the questions left for later in one go.
Doing this can save as much as 8-10 minutes of 'context-switching' time if you were to attempt them in the same order as they appear on the exam. This is a crucial time saver!
Take the elimination route for the difficult questions.
If you are not sure of the answer straight away, focus on eliminating options that are incorrect.
Usually, 2 options can be eliminated easily, and the double will be between the remaining 2 options (for questions with 4 options of course). In such a case, ask yourself which is the BEST option out of these 2 and go with it.
Do not leave any questions unanswered.
There are no negative marks in the PMP exam, so for these remaining questions, you will still have a 25% probability of getting the answer right irrespective of the option you choose!
This approach optimizes your time and maximizes your chances of getting more questions right with the least stress. Try it out!
FREE PMP prep exams for you!
Summary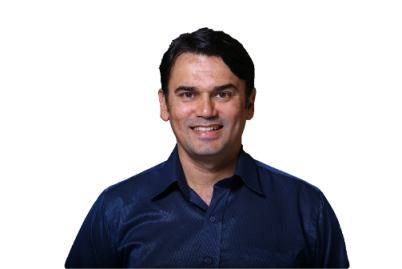 PMP® is one of the best investments you could make to get ahead in your career, and PM PrepCast & PMP® Exam Simulator are the two best products you can invest in to increase your chances of cracking PMP tremendously.
The bonus resources I am giving a bonus on this page only complement your main PMP study resources reducing overall study effort drastically and increasing your odds of acing the PMP exam substantially.
Several hundreds of my students have discovered that the combination of PMBOK + Free PMP® Launchpad course + PM PrepCast + Exam Simulator + my PMP® 'PMP Turbocharger' prep resources have helped them pass the PMP® exam in under 6 weeks. It is time for you to reap the benefits, and go ace that exam.
I will look forward to the exam strategy planning discussion with you.
To your success,
PS: If you find this page useful please share it on your social network.

Don't miss to get your PMP® PrepCast & get your bonus prep resources today, by forwarding your purchase receipt email to me at
More PMP® study resources –

Want to know about the best brain-friendly PMP® exam prep program? Watch free video training under the Curriculum section below!
The PM Exam Last-Mile Prep Program – the complete 360-degree brain-friendly PMP® prep program exam toppers have been secretly using.
PM Prep Cast Coupon is given by OSP International – the organization behind PM Prep Cast and Exam Simulator products.
PMI is a registered trademark and service mark of the Project Management Institute, Inc.
PMP and CAPM is a registered certification mark of the Project Management Institute, Inc.
PMBOK is a registered trademark of the Project Management Institute, Inc.
Disclaimer: When you buy the product via the affiliate link, I get a small commission that goes towards the cost of maintaining this blog, community, free coaching, and creating study artifacts I give away for free. I thank you for your support!
Image courtesy: learnoutloud.com